Landscape Ecology Principles in Landscape Architecture and Land-Use Planning (Paperback)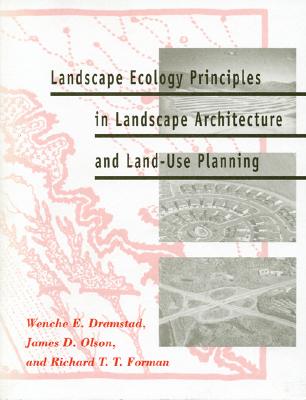 $40.60
Let us know if you have any questions or need some book advice!
Description
---
Landscape ecology has emerged in the past decade as an important and useful tool for land-use planners and landscape architects. While professionals and scholars have begun to incorporate aspects of this new field into their work, there remains a need for a summary of key principles and how they might be applied in design and planning.
This volume fills that need. It is a concise handbook that lists and illustrates key principles in the field, presenting specific examples of how the principles can be applied in a range of scales and diverse types of landscapes around the world.
Chapters cover:
patches -- size, number, and location
edges and boundaries
corridors and connectivity
mosaics
summaries of case studies from around the world
About the Author
---
RichardT.T. Forman is the PAES Professor of Landscape Ecology at Harvard University, where he teaches ecological courses in the Graduate School of Design and in Harvard College. His research and writing include landscape and regional ecology, road ecology, land-use planning and conservation, and spatially meshing nature and people in the land mosaic. Forman served on two National Academy of Sciences committees on surface transportation and the environment and began publishing road ecology articles in 1996. His books include Land Mosaics:The Ecology of Landscapes and Regions (Cambridge University Press, 1995) and Landscape Ecology Principles for Landscape Architecture and Land-Use Planning (Island Press, 1996). He is a fellow of the AAAS; served as vice president of the Ecological Society of America and the International Association for Landscape Ecology; has received medals and honors from Italy, Australia, France, the Czech Republic, China, and the United Kingdom; was named Distinguished Landscape Ecologist (USA); and received the Lindback Foundation Award for Excellence in Teaching. He received a Haverford College B.S., a University of Pennsylvania Ph.D., and honorary degrees from Miami University, Harvard University, and Florida International University, and has taught at the University of Wisconsin, Rutgers University, and in Central and South America.