Sunshine: A Story About the City of New York (Hardcover)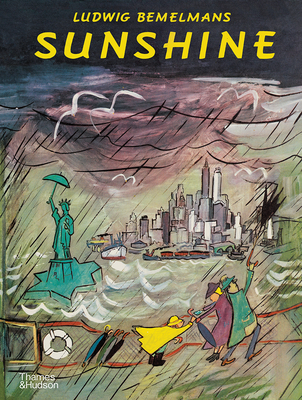 Description
---
A reissue of Ludwig Bemelmans's enchanting picture book, which offers a unique view of New York City and will appeal to fans of his classic Madeline books.
First published in 1950, this classic picture book by the creator of Madeline tells the story of a music teacher and her crotchety landlord who will do anything for peace and quiet. Readers will meet Miss Moore, a sweet and eccentric older woman who moves into an apartment in New York City and, with the help of her students, outwits her landlord, Mr. Sunshine, when he tries to evict her after learning that she intends to run a music school in her apartment. Full of charm, umbrellas, and a little bit of Christmas Eve magic, Sunshine—as the 1950 publication states—is an enchanting tale with the "gentle touch of Madeline, as well as some thoroughly ridiculous situations. [It is] a unique guide to New York City, showing its landmarks as they could only be seen through the eyes of Ludwig Bemelmans."
Perfect for fans of the original Madeline series, Sunshine will delight children and their parents, as well as visitors to and inhabitants of New York City.
About the Author
---
Ludwig Bemelmans (1898–1962) moved from Italy to the United States in 1914 and became an illustrator for the New Yorker, Vogue, and other magazines. His book Madeline was published in 1939, and its sequel, Madeline's Rescue, followed thirteen years later, winning the Caldecott Medal. His life and work are the subject of Ludwig Bemelmans, the critically praised title in the Illustrators series.

Barbara Bemelmans is the daughter of Ludwig Bemelmans and manager of his estate.
Praise For…
---
A forgotten classic [that] offers a vision of the city where [Bemelmans] lived most of his life... A welcome reappearance.
— The New York Times Book Review